Artificial intelligence in recruitment
There is an interesting position vacant in your company; you have published the position on your website and on notable job portals, or even placed a costly newspaper advertisement – and yet you haven't received the applications you had hoped for. In addition, activating your network has cost you a lot of time. This situation is repeated regularly when the demand of specialists exceeds supply. Employees have quickly become accustomed to being courted. Some prefer this to happen only indirectly, i.e. suitable job advertisements seem to appear suddenly and by chance as they do Internet research. This is very convenient for potentially interested parties, because all they have to do to find out more is invest a little time with just one click. Others also like to be contacted directly via LinkedIn, Xing, Experteer, etc., but they often answer only if they are interested in the specific position that is posted.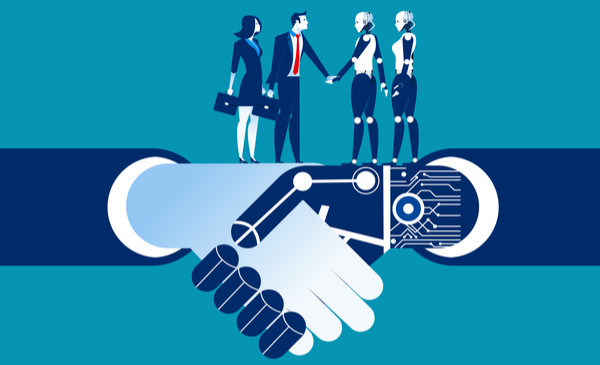 Displayed by chance?
The ad is of course not displayed by chance, but rather thanks to a Google ad keyword match and the search behaviour of the internet user. You may recognise this concept: if you've ever googled hotels, holidays, garden furniture or stand-up paddling, you will have received offers for exactly these things later on. Re-marketing works a little differently: once you've been on a Zalando page, it repeatedly sends you new suggestions from Zalando. You'll find more information on this here.
What can you do to make Google's artificial intelligence work for you?
You have several options:
You already have or are currently acquiring digital knowledge.
You work with a suitable web and/or media agency that ideally has a lot of relevant experience with job advertisements.
You delegate the search to a personnel service provider who has the appropriate know-how and a reach tool with credentials and references.
An example with several years of experience
For several years, Engineering Management Selection E.M.S. AG and its affiliate Corporate Management Selection C.M.S. AG have been successfully utilising multi-dimensional searches. Target groups and coverage are decisive factors in all considerations – in other words, your job offer must be displayed where your audience is active.
Google search network / Google display network
It's worth spending a few minutes exploring the specifics of the Google search network, and the Google display network in particular. The search network is also useful if there are very few active job seekers available for your vacancy, because then other people become aware of your ad and forward it as a recommendation to potential interested parties. Even the most sought-after professionals are sometimes more interested than they communicate.
The display network is of decisive importance, because it can display the ad – supposedly by chance – to passive job seekers. For a brief introduction to Google search and display ads, click here.
Google is involved in over 50 per cent of successful job applications
The feedback from several thousand employees interviewed by E.M.S. AG and C.M.S. AG makes it possible to precisely evaluate all measures. The candidates who make the short list or are invited to an interview were each made aware of the position through a wide variety of channels. Essential, on the one hand, are job portals such as Jobs, Alpha, Topjobs, Jobup, Experteer, NZZ as well as specialised platforms and job search engines such as Indeed, 100000jobs and others. On the other, social media channels such as LinkedIn and Xing and both Google networks (search and display ads) are of great importance. The network of consultants and fellow consultants is often what brings it all together.
Since job portals such as Jobs, Alpha, Topjobs, Experteer and social media platforms such as LinkedIn and Xing very actively use SEM (search engine marketing), they often achieve the best Google rankings.
Overall, Google clearly proves to be the most important instrument; it plays a significant role in over 50 per cent of successful applications.
Why that's still not enough
The professionals we are looking for are usually very busy and often don't have time for Google searches or social media, but since almost all of them read the news online, we also have Newsnet campaigns available throughout the year. Our advertisements thus find an additional audience that cannot be reached with the measures mentioned above.
Conclusion
Our many years of experience with all the options of job posting and active sourcing show that support in the sometimes confusing digital field pays off. Do you have time to exchange ideas?
Engineering Management Selection E.M.S. AG works throughout Switzerland as a personnel consultant for well-known companies in the fields of electrical engineering, electronics, energy, IT, consulting, pharmaceuticals and chemicals, mechanical engineering and plant construction, as well as building construction and civil engineering – also for the public sector. In the past 30 years, E.M.S. AG has successfully filled more than 6000 specialist and management positions with engineers and IT specialists from all disciplines.
The partner company Corporate Management Selection C.M.S. AG has been successfully recruiting for commercial and business management positions since 1991.

Roland Staub
Partner