Unparalleled reach with AI and active campaign management
Feedback collected and analysed over the last two years from two thousand candidates in managerial and specialist roles point to one clear conclusion. Employees are online, and using a whole host of internet sites and portals, which is why there is only one solution:

Your job offer must be visible where the target groups are active!
Our recruiting campaigns guarantee more applications from both active and passive jobseekers, markedly shortening the recruitment process.
Selecting social media and job portals with the best performance
Our carefully-tailored campaigns on those platforms with the best performance (currently 19portals) - above all in both Google networks - enable us to reach not only those who are actively looking for a job but also managers and specialists who are online carrying out research, and then - seemingly coincidentally - come across our ads.
Why use Google for executive recruiting?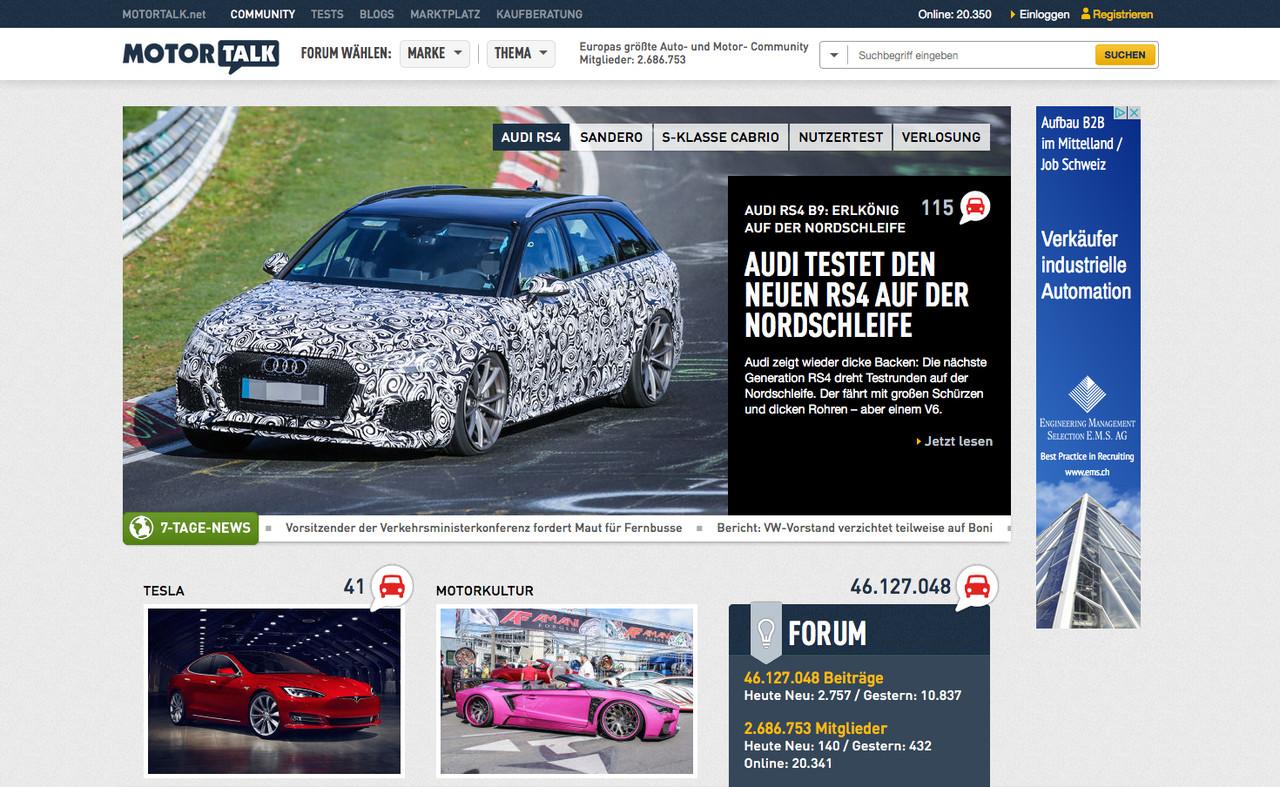 In the Google Display network Google matches the given keywords with suitable targetpages and the search behavior of the online user, and then displays our advertisement (Display with Teaser). Applicants regularly report in the interviews that the advertisement appeared to them out of the blue.
Tailored campaigns at a flat rate
Despite the considerable additional work involved in developing individual projects, you will receive a media campaign at a competitive, all-inclusive flat rate.
We would be pleased to tell you more about our recipe for success during a personal meeting.
| | | | | |
| --- | --- | --- | --- | --- |
| E.M.S. Zürich | - | 044 266 13 13 | / | Christian Vils |
| E.M.S. Bern | - | 031 326 23 23 | / | Martin Käser |
| E.M.S. Lausanne | - | 021 613 70 00 | / | Jacques Laurent |
| E.M.S. Basel | - | 061 271 24 24 | / | Christian Vils |
| E.M.S. St. Gallen | - | 071 228 44 44 | / | Patrick Bernold |
| C.M.S. Zürich | - | 044 250 40 00 | / | Claudia Zachmann |